Jim Pomeroy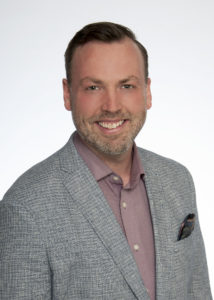 Jim has always dedicated himself to serving his community and creating meaningful relationships. He is a professional that brings with him a can-do attitude, unrivaled enthusiasm and a passion for life. He is excited to bring his experience, strategic thinking, attention to detail and relationship-building to help you with your Real Estate Journey whether selling and/or buying your home, condo, investment property or new construction.
Jim is an award winning REALTOR®. He has been honoured with the Coldwell Banker Ultimate Service Award every year he has been in business with a 100% satisfaction rating (Read more about the program below). He is a top performing REALTOR® receiving the Coldwell Banker Maple Leaf Award in 2021. In addition to his achievements he has maintained a 5 star average review in Google / Facebook .
Jim is a graduate of the University of Lethbridge where he obtained his Bachelor of Science. Prior to joining the Coldwell Banker Supercity Realty team, Jim has enjoyed a career in the charitable sector for over a decade in senior and executive level positions. He managed multi-million-dollar operations, led staff and volunteer teams of 200+, developed strategic plans and cultivated many local and international partnerships.
Before proudly calling the Halifax Regional Municipality home, Jim resided in a variety of places around Canada including Toronto (Ontario), Lethbridge (Alberta), and Pictou County (Nova Scotia). He has found a strong connection to the Nova Scotian community with the warm hospitality and pace of life that it provides. You will often find him mountain biking on the trails or taking a day trip to enjoy one of the many outdoor adventures Nova Scotia has to offer.
Jim looks forward to getting to know you, finding out your needs and creating the framework to get what you want. He will always advocate on your behalf and provide great service. Whether you are a first-time homebuyer or looking to upgrade to your forever home, Jim will be there for you every step of the way.
Jim Pomeroy is authorized to trade in real estate in the province of Nova Scotia, Canada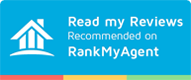 Coldwell Banker Ultimate Service Program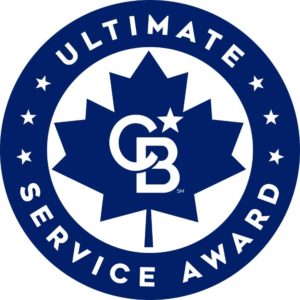 98% Customer Satisfaction Rating
Your Coldwell Banker® team recognizes that you want more than just conversation. You want a commitment to action. That's why we've created Ultimate Service®, a system that puts you in control. Ultimate Service delivers real value and assures you the highest level of customer satisfaction.
We Listen
We want to know what things are most important to you, the customer. Tell us. We'll listen.
You Evaluate Us
We'll develop a customized service plan that reflects your specific needs. We will live up to these written commitments, or you have the right to cancel your listing agreement. How's that for service on your terms!
Together We Set Written Service Standard
We've surveyed thousands of customers from coast to coast. Their needs, wishes and expectations have helped us establish the high standards of performance we work so hard to provide to every customer – every time.
The Result: Ultimate Service
We take everything we've learned along the way and use it to continually improve the services we offer. Over a hundred years ago, the Coldwell Banker brand was formed on the fundamental premise of placing our customers' needs above all else. If you're looking for a complete program backed by the best guarantees in the business, that puts you in control, come to Coldwell Banker. Discover for yourself what Ultimate Service is all about.